The controls we use to interact with systems or machines have dramatically changed. The humble beginnings of rotary dials on phones, on/off switches, or physical keys to open car doors have transformed into sleek and intuitive interfaces that empower us to connect seamlessly with machines. Here we look at how Human-Machine Interfaces (HMIs) are revolutionizing our interaction with technology.
Transforming Touch with Qorvo SensorFusion™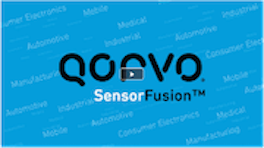 Qorvo's sensors transform touch and elevate your end user's experience. Our technology works with a multitude of inputs, is immune to most environmental factors and works with any material.